South Hills Junior Orchestra: Charity Holiday Concert
December 11, 2016 at 2:00 PM

-

5:00 PM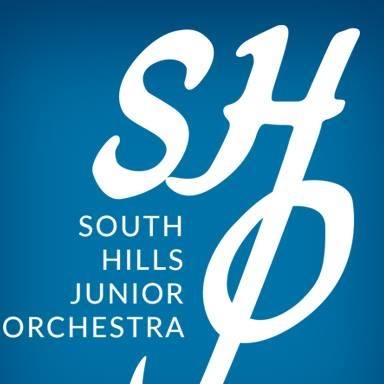 The South Hills Junior Orchestra is a non-profit youth symphony orchestra located in metropolitan Pittsburgh. The group was formed in 1983 to provide an orchestral playing experience for students age eight through high school with some openings for adults on selected instruments.  Each player should have a minimum of one year private or two years school instruction.
The principles of SHJO are to support and nurture local school band and/or orchestra programs, to develop our students' knowledge, understanding, skills and appreciation of music, and to increase an individual member's self-esteem and self-motivation to continue their study of music
The year is divided into two seasons:  Fall and Spring.  Students interested in the South Hills Junior Orchestra have the opportunity to participate in several open rehearsals before committing to membership.  Auditions are not required.
String, Woodwind and Brass Ensembles were formed to serve as an adjunct to the orchestra, providing opportunities for greater musical diversity.  As part of an "intimate group", ensemble members are challenged to sharpen their skills in technique, performance and listening.  They also serve as ambassadors, representing South Hills Junior Orchestra at numerous community functions throughout the year.
Alumni of South Hills Junior Orchestra have gone on to became valuable participants of college and amateur orchestras.  Several have cultivated promising careers in music.