Town Hall South: Robert M. Edsel
October 7, 2014 at 10:10 AM

-

11:10 AM

MEMBERSHIP ONLY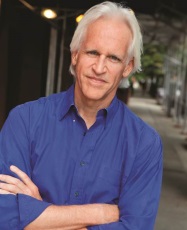 Robert Edsel is an American writer and businessman.  Raised in Dallas, Texas, he began his business career in oil and gas exploration. After selling his company, he moved to Europe in 1996.  While living in Florence, he became interested in the methods used to keep art out of the hands of Nazi Germany.  An ardent devotee of art and architecture, Robert embarked on an impassioned journey to unravel the secrets and heroics of the Monuments Men, the unsung heroes who saved the world's greatest art and cultural treasures during World War II for the benefit of civilization.  His first book,Rescuing DaVinci, was published in 2006.
Edsel created the Monuments Men Foundation for the Preservation of Art in 2007.  The foundation's mission is "to preserve the legacy of the unprecedented and heroic work of the men and women who served in the Monuments, Fine Arts, and Archives section known as "Monuments Men" during World War II.  In 2009, Edsel published The Monuments Men: Allied Heroes, Nazi Thieves, and the Greatest Treasure Hunt in History.  Edsel's third book, Saving Italy: The Race to Rescue a Nation's Treasures from the Nazis, published in 2013, follows the Monuments Men as they struggle to protect and save some of the world's greatest treasures located in Italy, including works by Leonardo da Vinci and Michelangelo.
The blockbuster film, The Monuments Men, written and produced by George Clooney will be released in February 2014.