Town Hall South: Evan Osnos
November 11, 2014 at 10:10 AM

-

11:10 AM

MEMBERSHIP ONLY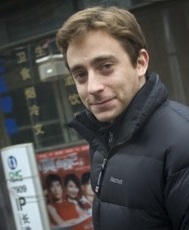 A staff writer at the New Yorker, Osnos was the magazine's correspondent in China from 2008 to 2013. His articles have focused on China's rise to power, chronicling the lives of ordinary citizens in the throes of dramatic change.  A specialist in all things relating to Chinese culture and fluent in the language, he is a contributor to This American Life on public radio and a correspondent for 'Frontline/World', the PBS television series.
Previously, he worked as the Beijing bureau chief of the Chicago Tribune, where he contributed to a series on product safety that won the 2008 Pulitzer Prize for investigative reporting.  That project investigated global trade in unsafe imports; the project was cited in a Congressional reform of consumer-product safety law.
Currently, Mr. Osnos is The New Yorker's politics and foreign affairs correspondent in Washington, D.C.
His latest book, Age of Ambition: Chasing Fortune, Truth, and Faith in the New China is expected to be released in May 2014.  Based on eight years of living in Beijing, the book traces the rise of the individual in China, and the clash between aspiration and authoritarianism.