Town Hall South: John Miller
December 2, 2014 at 10:10 AM

-

11:10 AM

MEMBERSHIP ONLY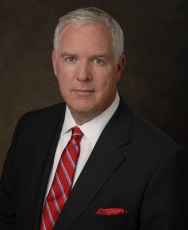 John Miller was recently named Deputy Commissioner of Intelligence and Counter-terrorism at the NYPD.  He was a senior correspondent for CBS News from 2011 until 2013. In that capacity, Miller reported for all CBS News platforms and broadcasts, including CBS This Morning, CBS News with Scott Pelley, and occasionally for 60 Minutes. Miller worked as an ABC news correspondent from 1995 to 2002 where he co-anchored with Barbara Walters on 20/20.  He is also recognized for covering the September 11, 2001 attacks alongside Peter Jennings, sharing information from the FBI, FDNY, and NYPD.
From 2005 until 2011, John worked across the intelligence community with the CIA, National Security Administration, FBI, NYPD, and other agencies.
In 2002, Miller co-authored The Cell: Inside the 9/11 Plot and Why the FBI and CIA Failed to Stop It, an investigation into the September 11 attacks which drew on relationships developed with intelligence and law enforcement officers in the many years he spent as a journalist covering Al Qaeda as it grew into a global terrorist operation.
His diligent investigative reporting during his career earned him nine Emmy Awards, two Peabody Awards, and an Alfred I. DuPont- Columbia Award for breaking news coverage.