Town Hall South: Mitch Albom
October 4, 2016 at 10:10 AM

-

11:10 AM

MEMBERSHIP ONLY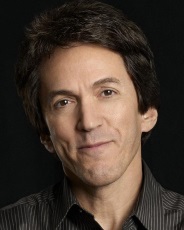 Mitch Albom is an internationally renowned and best selling author, journalist, screenwriter, playwright, radio and television broadcaster and musician. Albom is recognized as one of the nation's pre-eminent journalists, having written syndicated columns through the Detroit Free Press for over 30 years.  He hosts a daily radio program and appears regularly on ESPN Sports Reporters and SportsCenter.
His breakthrough book, Tuesdays with Morrie, has sold over 14 million copies and remains the top selling memoir of all time.
Over the past decade, Albom has devoted himself to philanthropic work.  He has raised millions for charitable causes and has founded eight separate charities.  Albom operates an orphanage, the "Have Faith Haiti Mission" in Port Au Prince, Haiti.