Town Hall South: Rikki Klieman
November 1, 2016 at 10:10 AM

-

11:10 AM

MEMBERSHIP ONLY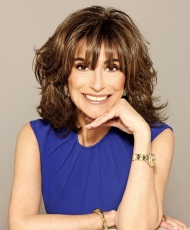 Legal analyst and trial attorney Rikki Klieman, was named one of the five most outstanding women lawyers in the country by TIME magazine.  She is currently a contributor and legal analyst for CBS News.
Klieman was an anchor at the Courtroom Television network from 1994-2010 and has appeared as a legal analyst on NBC's Nightly News, CBS Evening News, ABC, CNN, CNBC and MSNBC.  She has been interviewed on radio and television programs about various aspects of criminal and civil law and procedure, including, among others, "60 Minutes", "20-20", " The McLaughlin Group" and "Nightline Special Report".
Klieman was a member of the Adjunct Faculty at Columbia Law School and an Adjunct Professor at Boston University.