South Hills Junior Orchestra – Charity Concert
December 16, 2018 at 2:00 PM

-

3:30 PM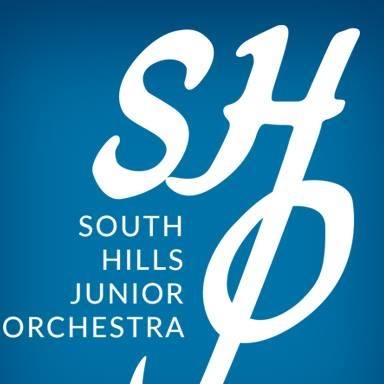 South Hills Junior Orchestra is a non-profit community symphony orchestra serving Greater Pittsburgh. The group was formed in 1983 to provide an orchestral playing experience for "musicians of all ages," particularly students age eight through high school, as well as opportunities for adults, on all orchestral instruments.
The mission of SHJO is to support and nurture local school band and orchestra programs, to develop knowledge, understanding, performance skills, and an appreciation of music, to increase an individual member's self-esteem and self-motivation, and to continue to advance a life-long study of music. Members of the Orchestra learn, grow, and achieve positions of leadership to serve their fellow members. The Orchestra performs in the Fall and Spring seasons. Musicians interested in the South Hills Junior Orchestra have the opportunity to participate in several open rehearsals before committing to membership.
In the 35 year history of SHJO, members, directors, and boosters have contributed more than $32,000 to charitable organizations, including the Upper St. Clair School District, which has provided rehearsal space, concert facilities, and instruments for no charge to the group. In addition, participants have donated countless hours of community service.
Alumni of South Hills Junior Orchestra have gone on to become valuable participants of college and amateur orchestras. Many have cultivated promising careers in music. Membership in SHJO is a wholesome family activity, and is based on volunteering, developing, and modeling the joy of music-making as a service to the community at large.