Town Hall South: David Pogue
February 2, 2015 at 10:10 AM

-

11:10 AM

MEMBERSHIP ONLY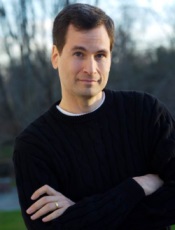 David Pogue was the weekly personal technology columnist for The New York Times for 13 years. In the fall of 2013, he made the move to Yahoo Tech helping them oversee and expand their consumer technology coverage. With over three million books in print, Pogue is one of the world's best-selling "how -to" authors, having written or co–written seven books in the For Dummies series. In 1999, he launched his own series of complete, funny computer books called the Missing Manual series that now includes 120 titles.
He studied music, English, and computer science at Yale, graduated summa cum laude with a Distinction in Music.  After graduation, he moved to New York City where for 10 years he worked as a conductor, synthesizer programmer, arranger or assistant on Broadway shows.  He started teaching the Broadway community how to use their computers, including composers Stephen Sondheim, John Kander, Jerry Boch, David Shire and Cy Coleman.
Pogue is a monthly columnist for Scientific American, an Emmy Award- winning technology correspondent for CBS Sunday Morning, and the current host of NOVA ScienceNow in which he offers an edgy take on science as he is immersed in hilarious and dangerous situations.